Our first 7 seater.
The Teramont
Just like any family, the Teramont is unique. And just like any family, it is available in a variety of specifications for you to choose from. Because big families need a big SUV for big adventures.
Warranty: 5 years 
Service plan: 5 years / 75,000km
Roadside assistance: 5 years
Registration and Licensing: FREE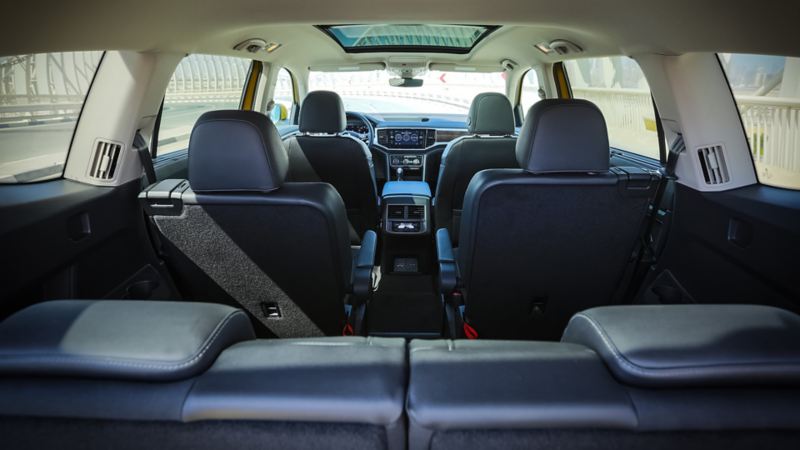 3-row, 7-passenger seating
In the Teramont, comfort and versatility never take a back seat. Unless you count the adult-sized 3rd row seating – accessible without removing child seats. Getting into the 3rd row is so easy, you can do it with one hand. Just fold the 2nd row forward with a pull and a push.